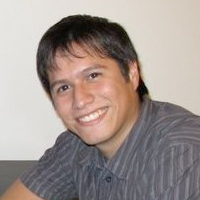 To some extent, working on a pre-accelerator program for tech entrepreneurs has been a crazy ride very similar to the one that startup founders also get into. On March 2012, Arturo Cánez and I began this journey from Lima Valley, the biggest startup community in Latin America, and very soon professionals from all over the world joined us as part of our highly acclaimed mentor network.
The idea was to fill the gap we found on our peruvian startup ecosystem: We've already shown the world we're a record-breaking country when it comes to showing interest in developing technology companies, but at the same time there were few startups out on the market. They say latinos have the entrepreneurial DNA, so what was happening and what could we do to help people stop talking and actually build stuff?
This way, and thanks to the support of an awesome team of collaborators, Startup Academy committed to give entrepreneurs this initial boost and achieved some pretty interesting results on its first year, which we are sharing on the infographic below. Also, some other cool stuff happened on the way as well, ranging from international acknowledgements, seed capital rounds for our startups, interest from international investors, and even the unexpected nomination for Creatividad Empresarial 2012, the most prestigious business award in Peru.
It's an honor to be able to follow our startups' progress very closely, and we feel like proud parents each time their founders tell us about their achievements and challenges and make us feel as a small part of them. When they grow, we all grow, our startup ecosystem turns bigger each time and this makes the world turn its attention on our region.
And now, this new year brings greater challenges for us: The consolidation of our extended pre-acceleration program, the search and launch of our offices (with open office hours for all), more benefits and mentorship hours for our alumni, more connections between founders and investors, more national and international mentors, and the long awaited expansion of our program to other cities in Peru and other countries in Latin America.
So this is how we get to our first year's wrap-up and we want to share with lots of excitement what we've built together so far:
(Click to expand)

¡Thanks to Ever Barnuevo (Startup Academy alumnus) who helped us out designing this awesome infograph!